Vote For Them
Concept :




In 2016, 100 million registered voters did not cast a ballot, with the majority citing their dislike for the candidates as the reason they stayed away from the polls. So in 2020, we reminded voters they're not just voting for politicians... they're voting for policies that affect people's lives.
Signs :




We reimagined iconic campaign signs with the names of police brutality victims, and placed them on lawns accross America - starting with the White House and the US Capitol.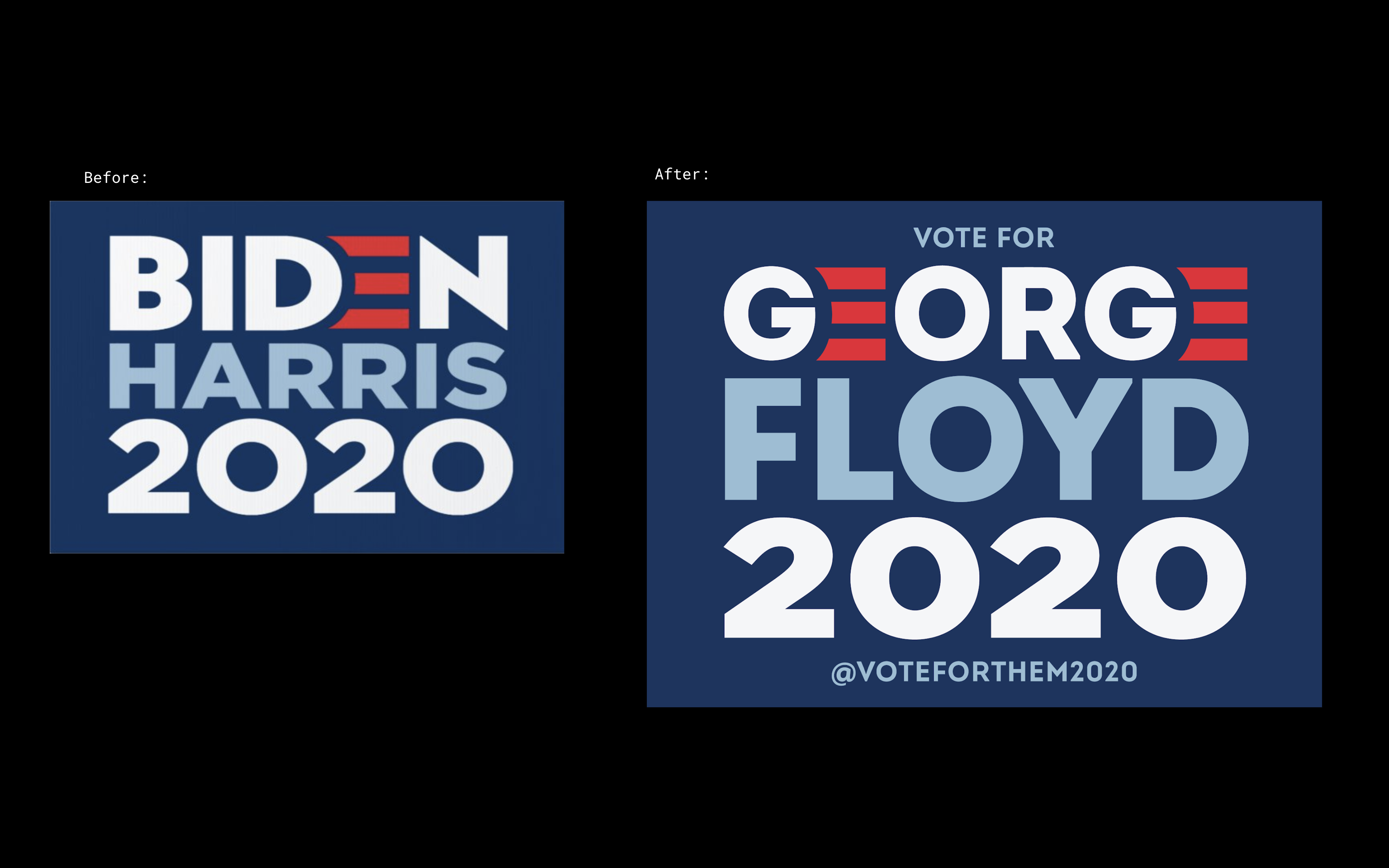 Instagram :




Our Instagram featured information on how to vote and how to print our campaign signs. We also educated the public on policies that directly impact BIPOC communities.


Board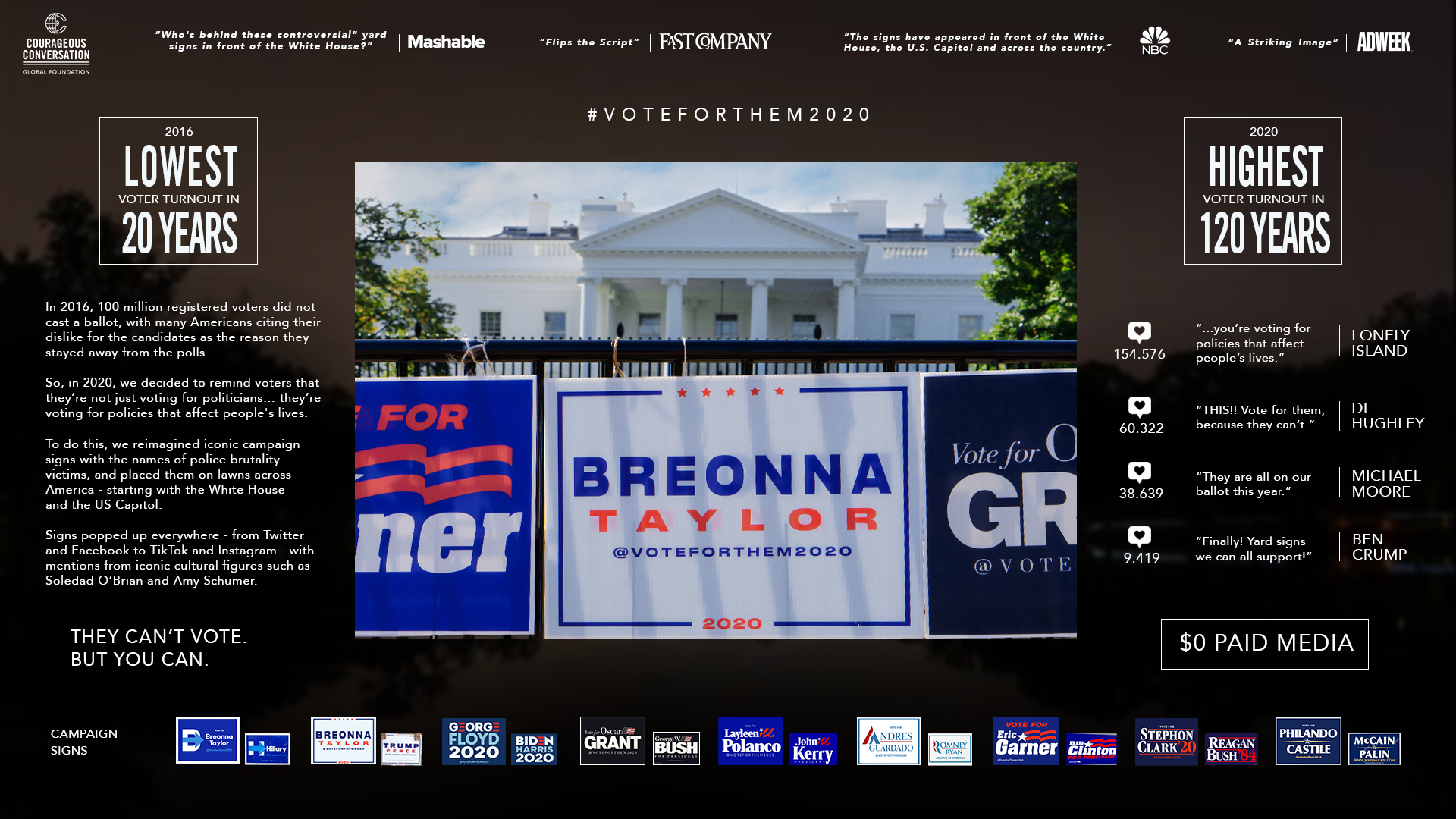 My role : Conception / Art Direction