Halo Top
Concept:




Halo Top's dairy-free ice cream surprisingly tastes just like the real thing.
You technically can't call it ice cream. But you consider it as such.
Out Of Home
Social
Partnership > San Diego Zoo
Halo Top ice cream stands will be inserted into the San Diego Zoo.
The brand will give out their "Everything is not as it seems" book, made specifically for the partnership.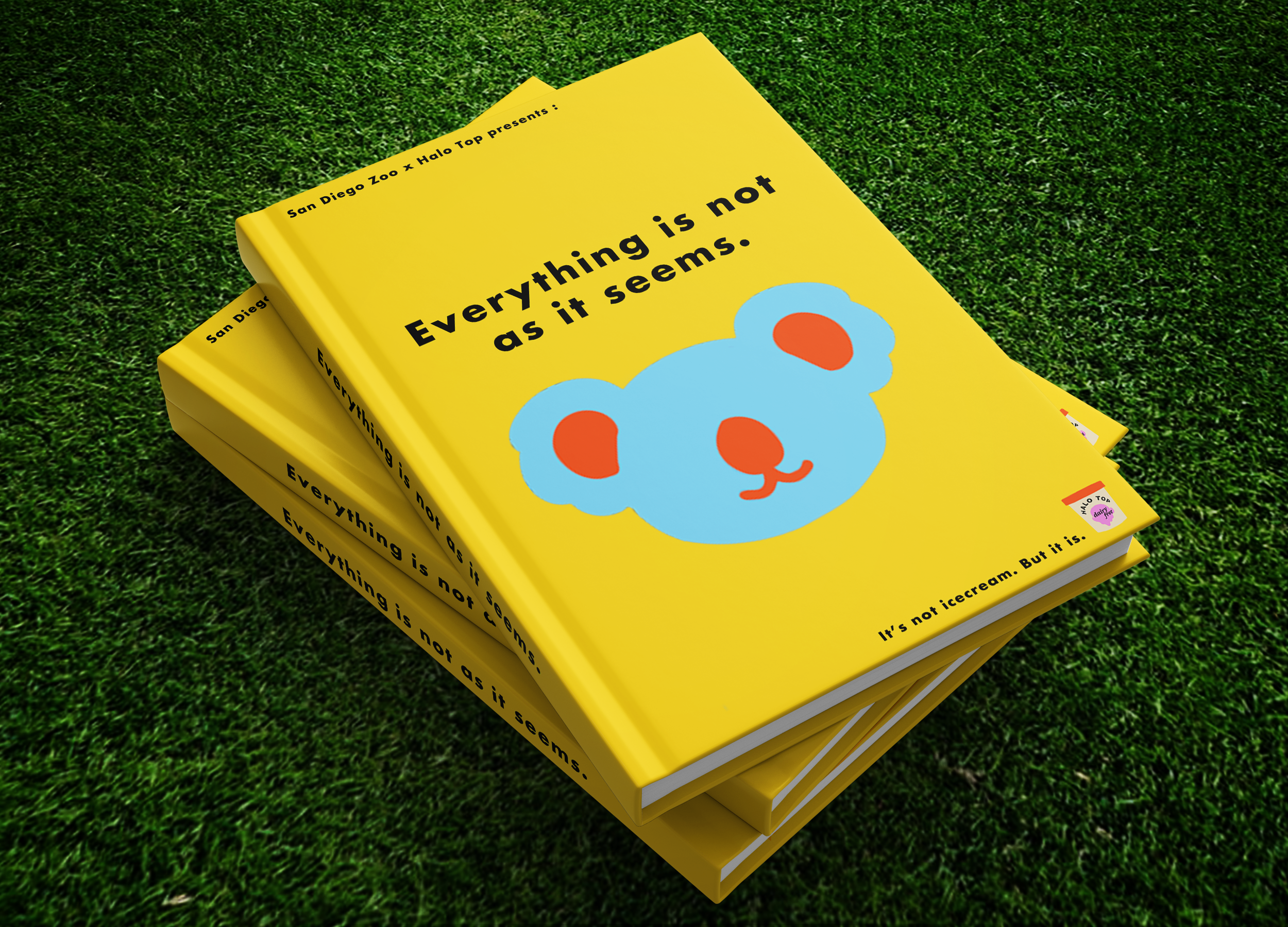 Partnership > MarvelxHaloTop
Stunt > Christmas in July Ice Cream Trucks
Halo Top ice cream trucks will be parked by busy beaches in July and serve mini pints of ice cream. The truck will be "Christmas in July" themed, complete with fake snow and a fake Santa to serve it up.

My role : Conception / Art Direction